Wallet for DeFi Natives
Download now app in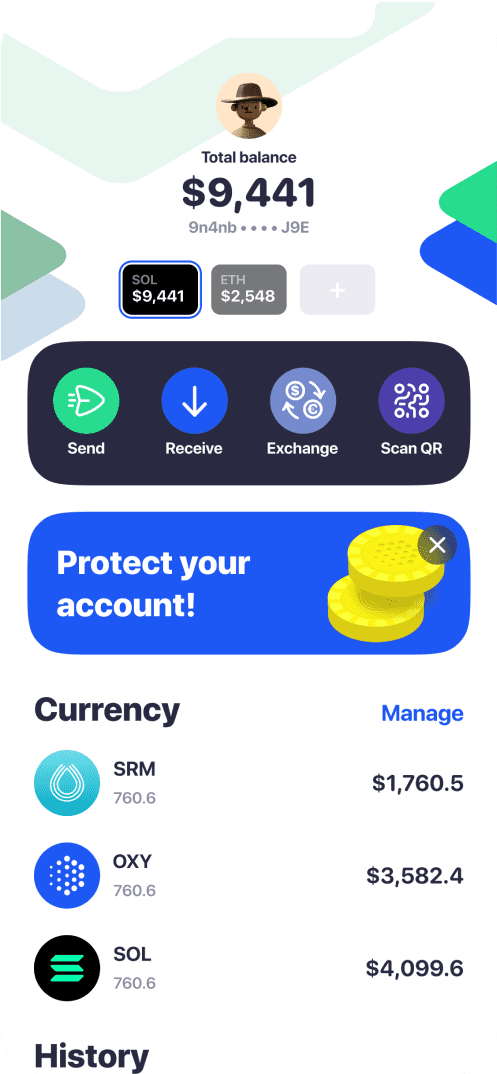 fastest and cheapest
blockchain

blockchain with the largest
diversity of assets

most advanced
derivatives exchange,

fastest decentralised
exchange

most advanced liquidity
provider
Features
Now applied to digital assetss and shared with the community by the same people who structured, sold, traded these at
Self-custody Only you have the keys.

100% Trustless

.

Decentralised exchange Trade 24/7 with full transparency in < 1s. 100% On-Chain

DeFi native Earn yield, borrow assets, vote, stake. All from your mobile wallet

Ethereum on steroids Make Ethereum assets work 1,000x faster and 1,000 cheaper. Clone them on Solana in 1-click.

Advanced trading* Unlock deeper liquidity, innovative leverage and options trading. Advanced financial markets for all.